Better Off's brunches are a lot of fun - you get to meet an amazing group of people over an incredible meal, along with games, an after-brunch hangout, and much more.
But it can be tough to know what to expect, so here's what the actual brunch experience is like:


Before the Brunch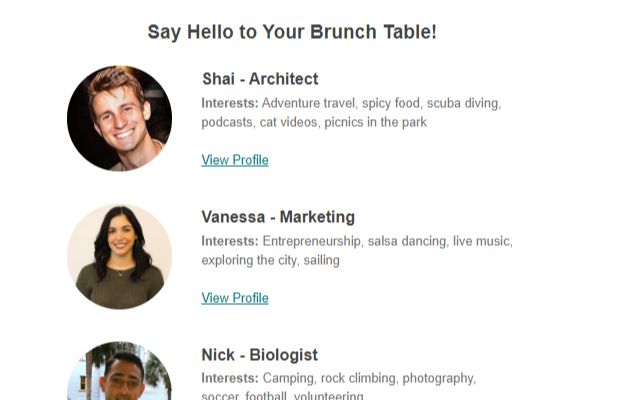 Before the brunch even starts you'll receive two important emails - one asking you to pick what you want to order from the menu and the other giving you a fun intro to your brunch table!
Don't worry, you're not locked into the brunch menu choice, but it helps the restaurant prepare to get out all the amazing food at once.
The other email tells you a little bit more about your group: Are you with a bunch of outdoorsy people? Or maybe foodies? What are some of their fun stories? Hobbies/jobs/etc?
You can get a lot more info on your table so you won't be going in cold. Getting that info makes it feel like you already know everyone the day of the event.


Arriving at the Restaurant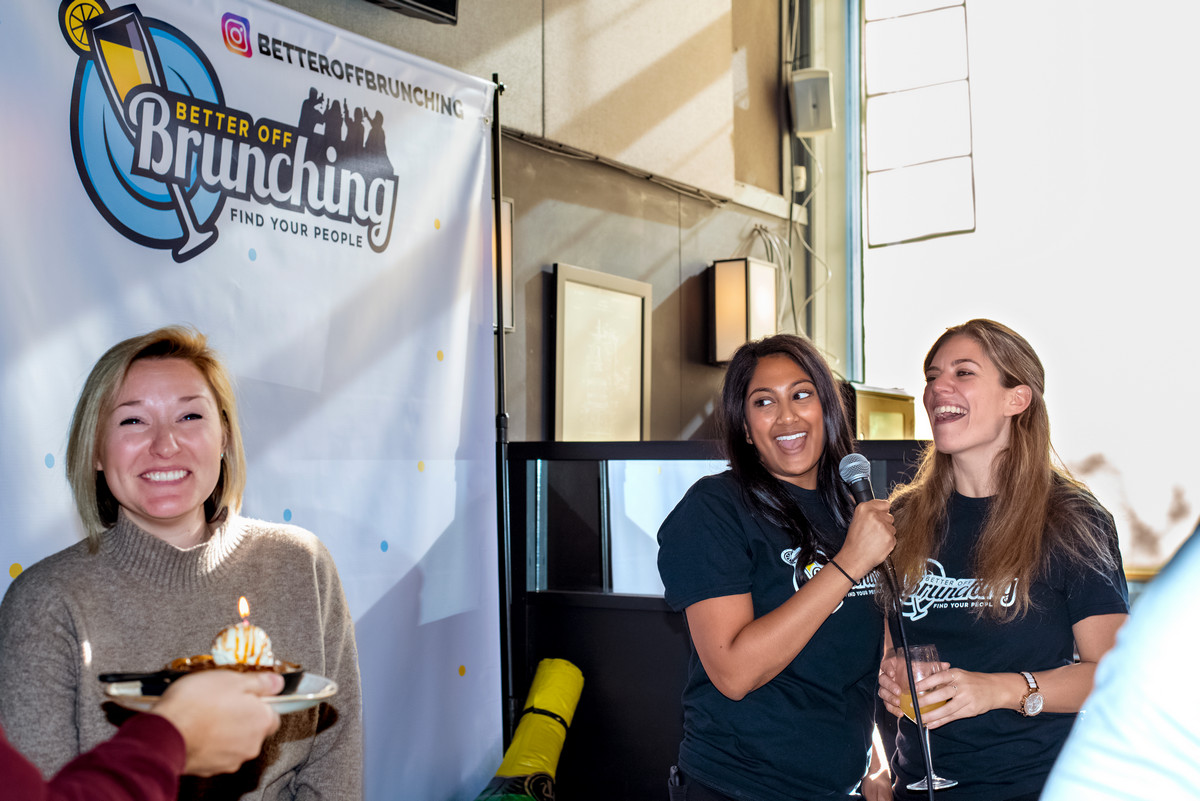 Don't be late! Most brunches last an hour and a half, so get there on time or err on the side of arriving early.
You'll show up at the restaurant and it should be easy to find a Better Off rep (look for a Better Off Brunching t-shirt). They'll check you into the brunch and let you know what table you're at.
Then just head over to your table and the brunch will get started soon.


The Actual Brunch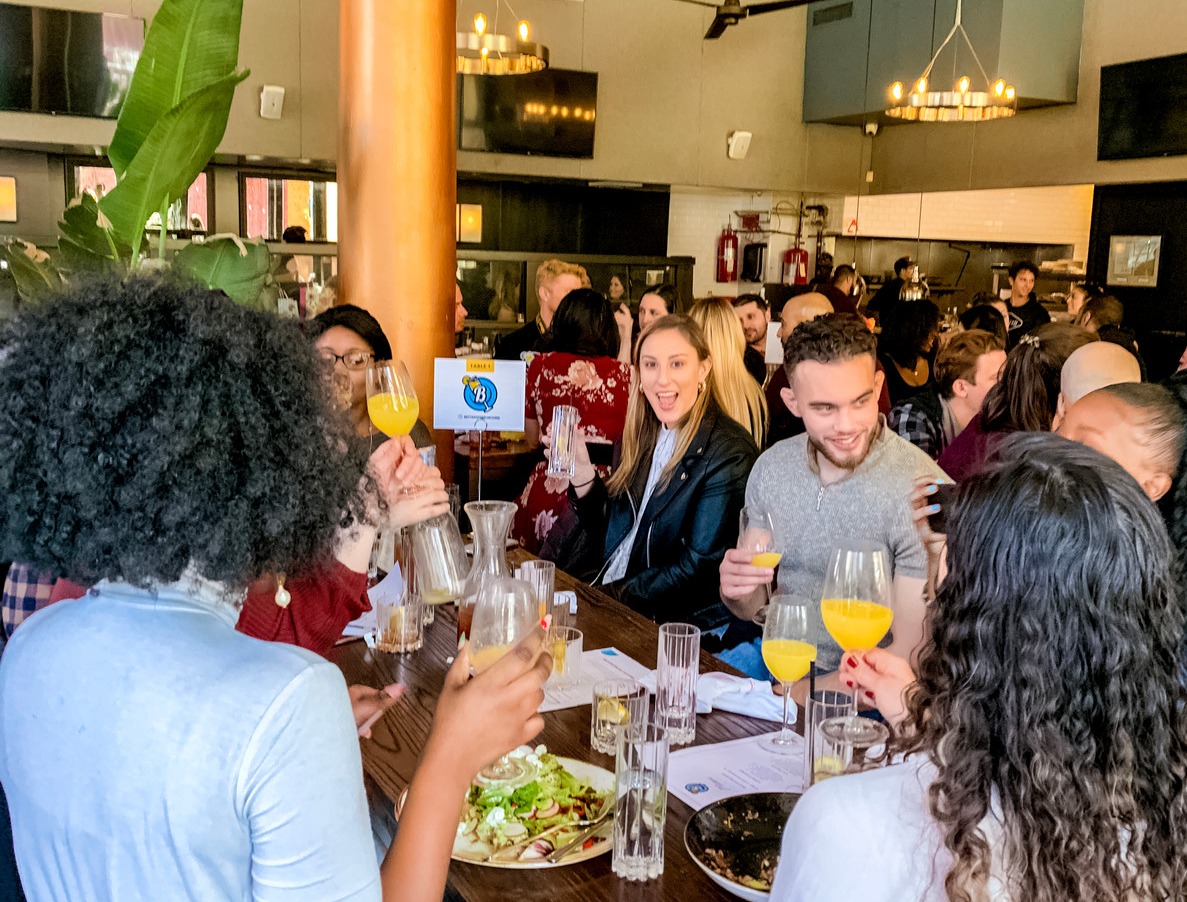 Once you take a seat at your table you'll be joined by the rest of your brunch group that you got the intro email about. There will be a lot of people there, but not everyone is at your table (you'll get to hang out with everyone afterwards). The first thing you'll do once everyone is there is figure out a table name so you're not just "Table 4".
This doubles as your trivia team name and can be whatever your table decides on - though brunch or current events puns/references are always great.
Soon a server will be by to take orders and bring any drinks by as your table gets going!
Once everyone is settled usually there will be a little table vs. table trivia for the "Trophy of Eggselence" and its a fun way to continue to get to know your table. Drinks and food come, and at some point we'll usually try to do a photo of each table.
Also, while you were eating, everyone got added to the group chat on Better Off Brunching - so download the app if you haven't yet. It makes it way easier to stay in touch for future events, and eliminates the awkward phase of exchanging information with everyone.
Near the end, the trivia winner will be announced and the brunch will come to an end - but not the day!
Often we'll head to a bar nearby for a bit so all the groups can hang out with each other and you can talk to some of the other brunch tables as well!


What's Next?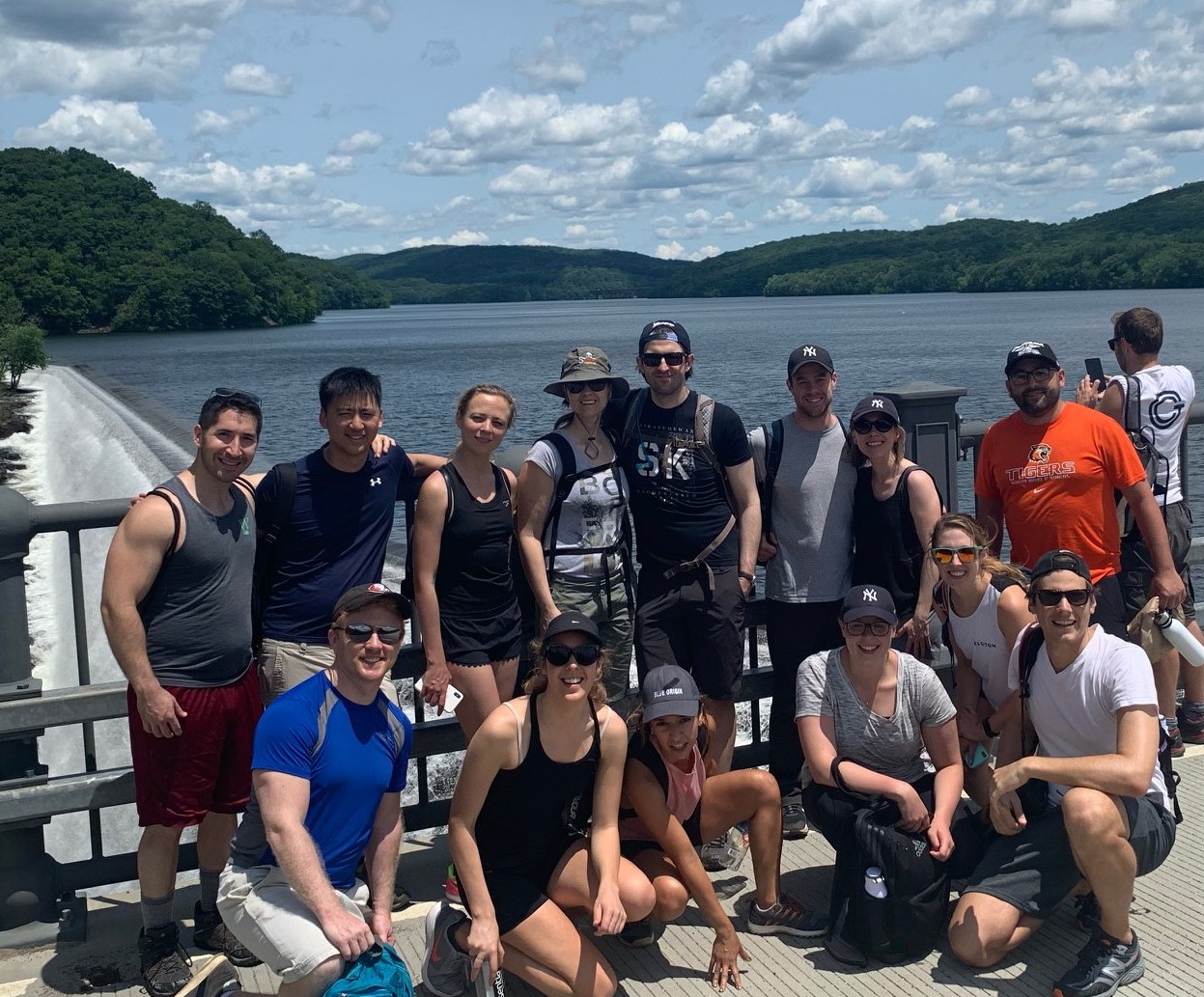 The actual brunch is only the beginning!
The next day you'll get a message on the app asking you if you want to have the people added to your "My Community" on the app - it lets you see their info and for any people you really loved, we'll try to make sure you're in their group for future events (and also with people like them).
You're now able to join Better Off for all sorts of experiences - social sports, classes, concerts, trips, etc, and we'll usually have you with some of the people from your group.
If you're an outdoorsy group - we might connect you with an amazing white water rafting experience or hike, if you're foodies, maybe with a sushi making class or wine tasting! We try to learn what kind of people and experiences you enjoy the most and then connect you with those.
Join and start expanding your social circle and going on some amazing group experiences with us!